Mr. Softball is the 19th episode of Season 1 of Summer Camp Island and the 19th episode overall.
Oscar and his friends are challenged to a game of softball by Susie and the witch camp counselors; the campers try to play fair, but it is incredibly obvious that the witches are using their magic to cheat.
When Susie is next to clean the killer whale's teeth, she challenges the campers to a softball game to get out of it. Susie and the witches start using their magic to cheat, angering the campers who insist that Oscar allow them to cheat as well and get back at the witches' unfairness.
Characters
Edit
The black part of Pepper's ears weren't colored in during the scene where Oscar declares that they would resort to cheating.
Oscar's ears are not visible whenever he wears his helmet.
When the killer whale starts reprimanding Susie, she is shown to be about the same size as his mouth. But in the next scene, she's shown to be small enough to fit inside his mouth and is only as big as one of his teeth.
The faces on the killer whale's teeth appear only once towards the end of the episode and are absent for the rest of it.
Oscar claims at the start of the episode that he is excited for softball practice despite admitting that he dislikes softball in the episode "Time Traveling Quick Pants".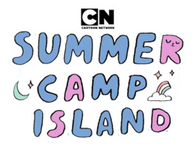 Click here to view this page's gallery.
References
Edit